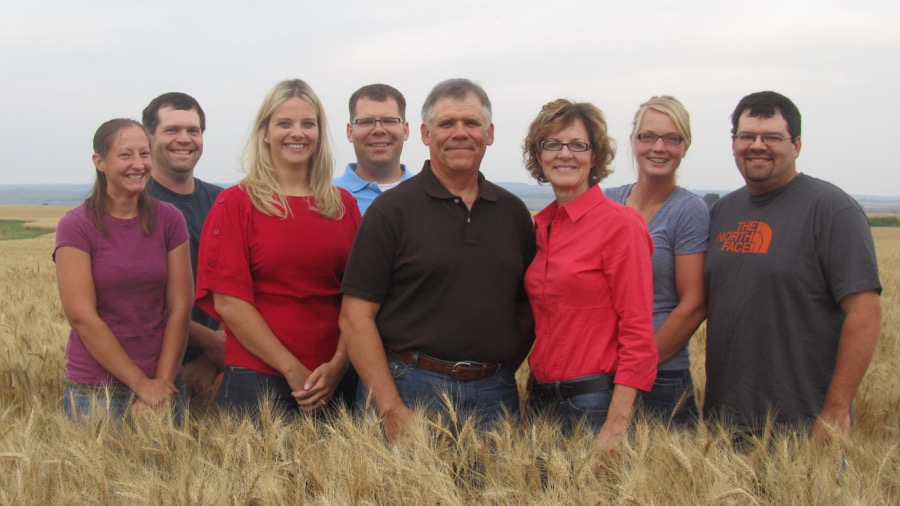 2019 Achievement Award
The Wild Rice Soil Conservation District's 2019 Achievement Award winner was the Gulleson Farm & Ranch LLP. The Gulleson's have a diverse crop and cattle operation that over the last several years have utilized the EQIP and 319 programs to implement soil health, water quality, and nutrient management practices across their 7,000 acre operation. They installed 30,000 ft of fence, 5,000 ft of pipe, 2 tanks, and an animal waste facility to improve their cattle operation. From a farming aspect they have planted thousands of acres to cover crops that are then grazed in the late fall along with aftermath grazing on their corn acres.
The Gulleson's were invited to attend the North Dakota Association of Soil Conservation Districts Annual Meeting in Bismarck, ND, on November 24-26. There was a banquet held in honor of all the Achievement Award winners throughout North Dakota. Followed by a slideshow of each family and their farming operations. Each family was also presented with aerial photos of their farms.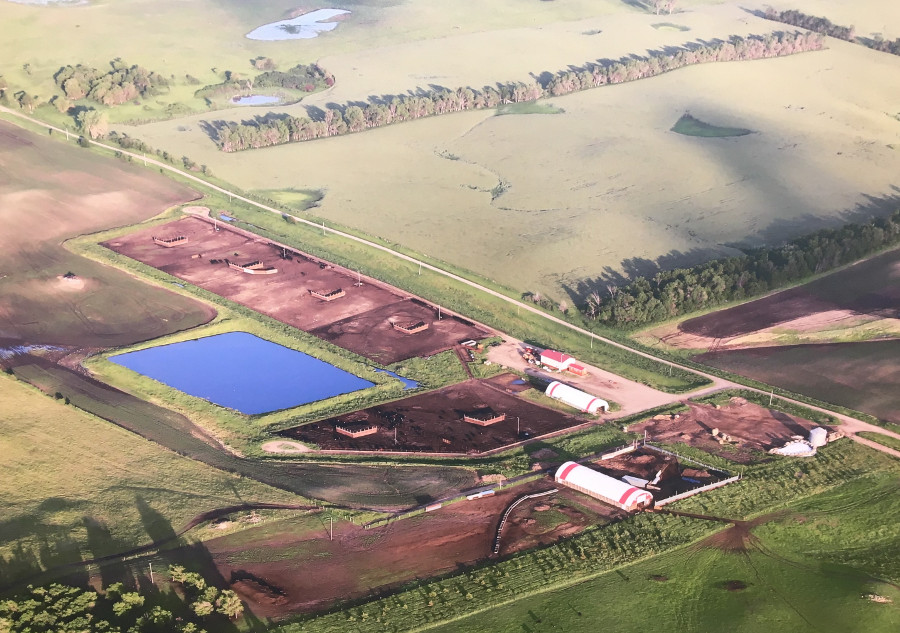 AAW aerial picture
First photo left to right: Hannah & Cody, Natalie & Lance, Bill & Pam (parents & their sons), Jennifer & Cam
Quick Contact
8991 Hwy 32 Suite 2
Forman, ND 58032
View Map
Phone: 701-724-6226 Ext 3