Best Management Practices
Best Management Practices (BMP) that can be cost-shared in the Wild Rice Soil Conservation District, in corporation with the North Dakota Health Department, Water Quality 319 Watershed Program are:
Fencing, Filter Strips, Grassed Waterway, Pipeline, Riparian Buffer, Livestock Manure Management System, Spring Development, Trough and Tank, Water Spreading, Well, Cover Crop
If you are interested in one of these BMP's stop in at the office and visit with Matt Olson, or give him a call at 701-724-6226 Ext 3
Water Quality Easement Program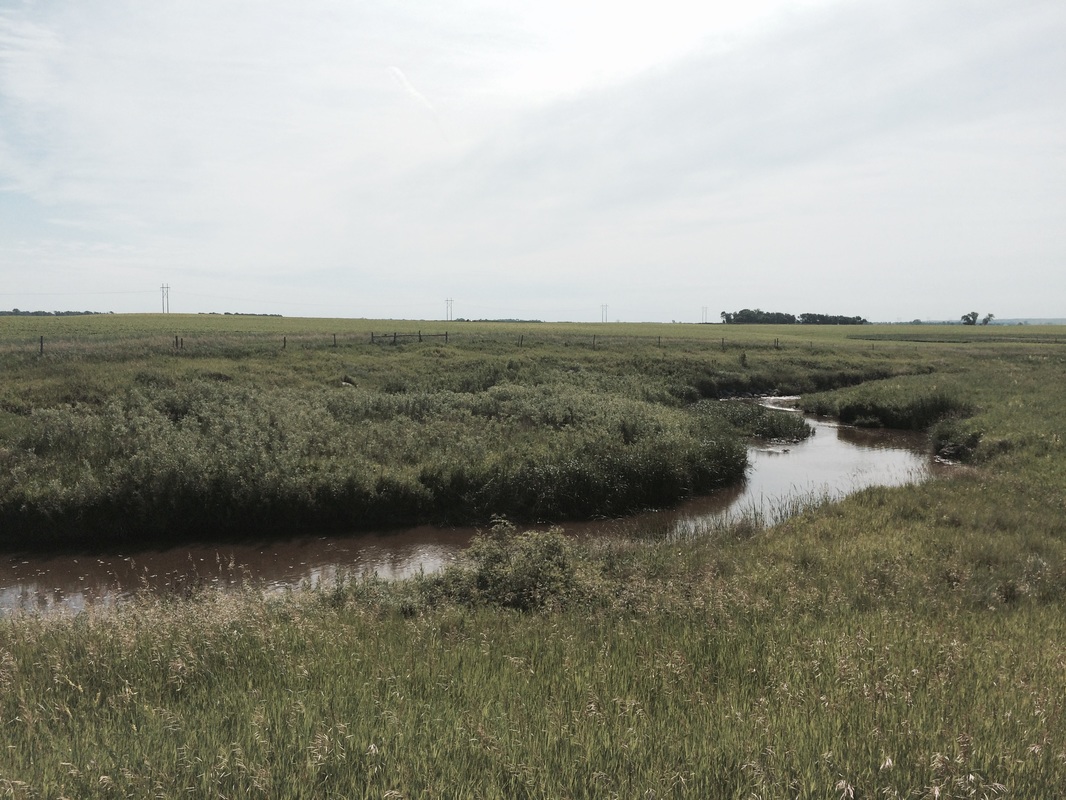 Video Education
Cover Crops and Water Quality
In the hydrologic cycle, moving water (precipitation, surface water, groundwater) constantly erodes the land. Part of the eroded material is transported by rivers to oceans, both as suspended solids (e.g. sand, clays, and silts) and dissolved substances (e.g. salts). Other substances like fertilizers and pesticides are introduced into the hydrologic system through human activity. Waters in a lake, snow on a mountain, humid air or drops of morning dew are all part of the same system. Changing any part of the system, such as the amount of vegetation in a region or land cover, affects the rest of the system.
Water quality is a distinctive attribute or characteristic trait of water, described by physical, chemical, and biological properties, usually in respect to its suitability for a particular purpose. Urban and industrial development, farming, mining, combustion of fossil fuels, stream-channel alteration, animal-feeding operations, and other human activities can change the quality of natural waters. As an example of the effects of human activities on water quality, consider nitrogen and phosphorus fertilizers that are applied to crops and lawns. These plant nutrients can be dissolved easily in rainwater or snowmelt runoff.
Floods have caused water quality concerns in areas associated with river systems in recent years. Runoff associated with floods has resulted in deterioration of downstream water quality. Accelerated soil erosion is often associated with deficient vegetative land cover. Sediment is agriculture's number one pollutant. A principal function of cover crops is to prevent land degradation by wind and water erosion. Cover crops produce more vegetative biomass than volunteer plants; transpire water, increase water infiltration, and decrease surface runoff and runoff velocity.
Cover crop benefits include: soil erosion protection, reduced nutrient leaching, carbon sequestration, weed suppression, and integrated pest management. Cover crops protect water quality by reducing losses of nutrients, pesticides, and sediment. Using cover crops help to increase productivity and profitability on farms.