Field Day Thursday July 17, 2014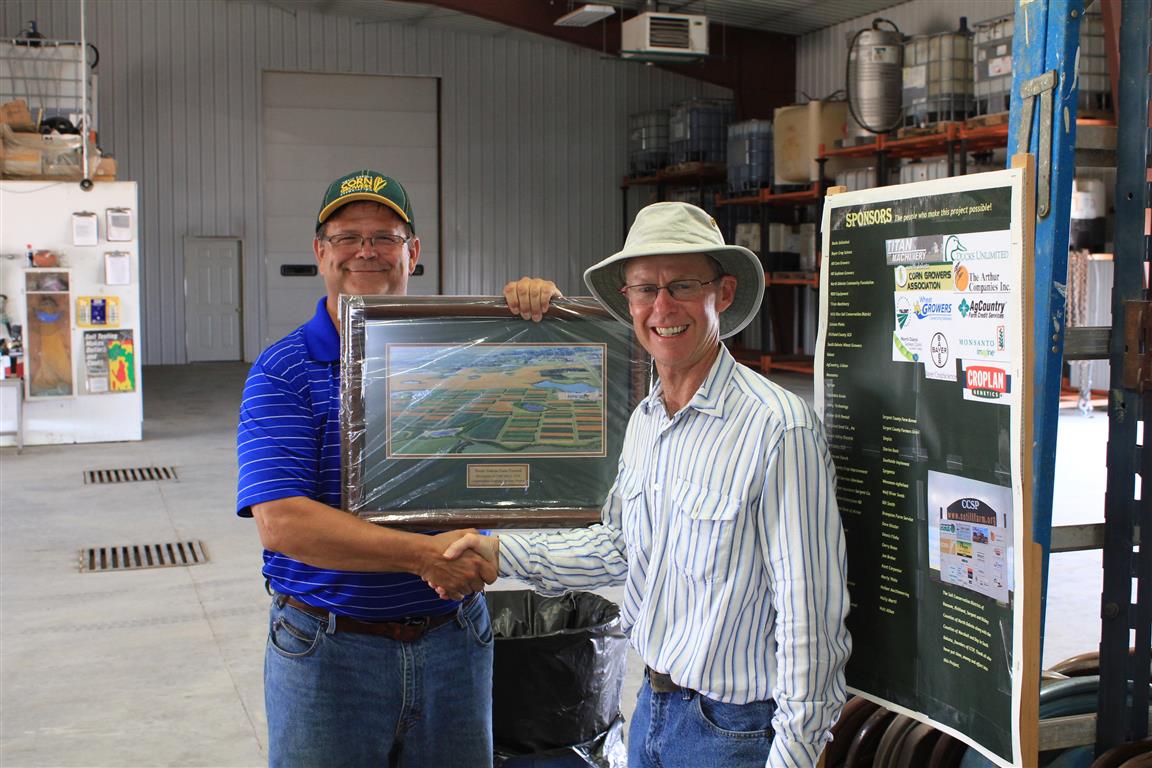 Greg LaPlante on left, North Dakota Corn council receiving "Sponsor of the Year" Award with Kelly Cooper CCSP Farm Manager.
---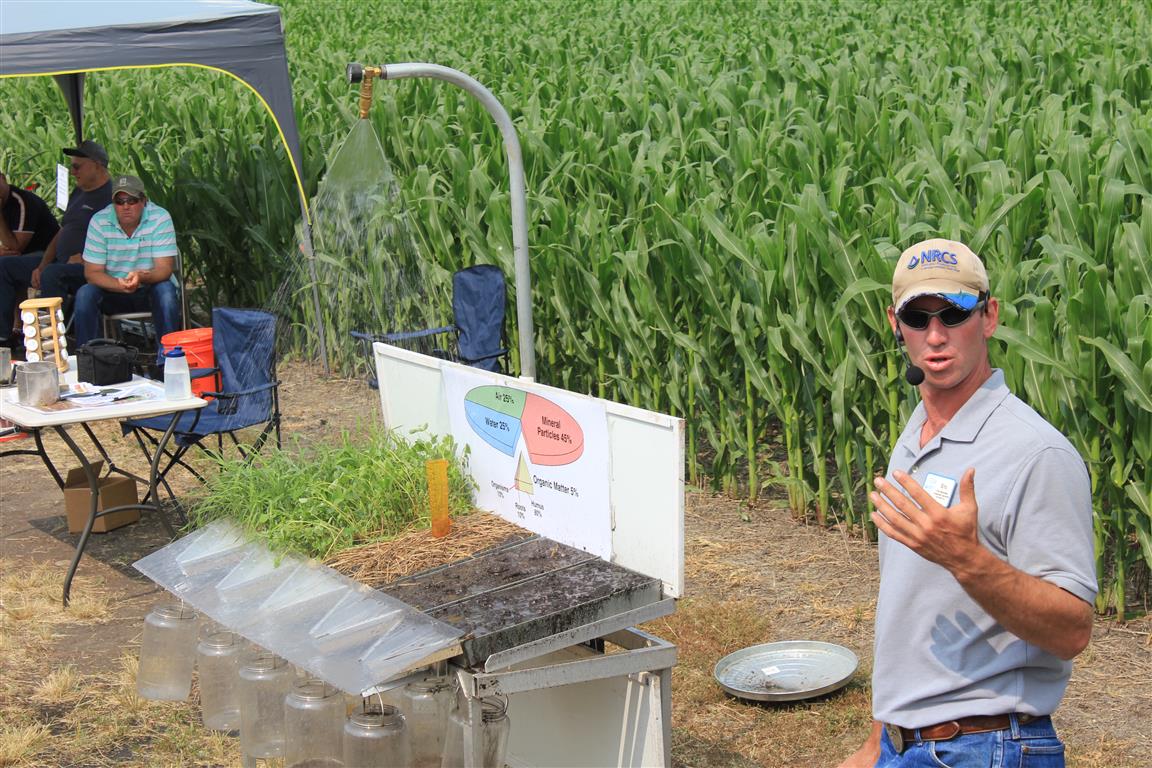 Eric Barsness, South Dakota NRCS with Rainfall Simulator.
---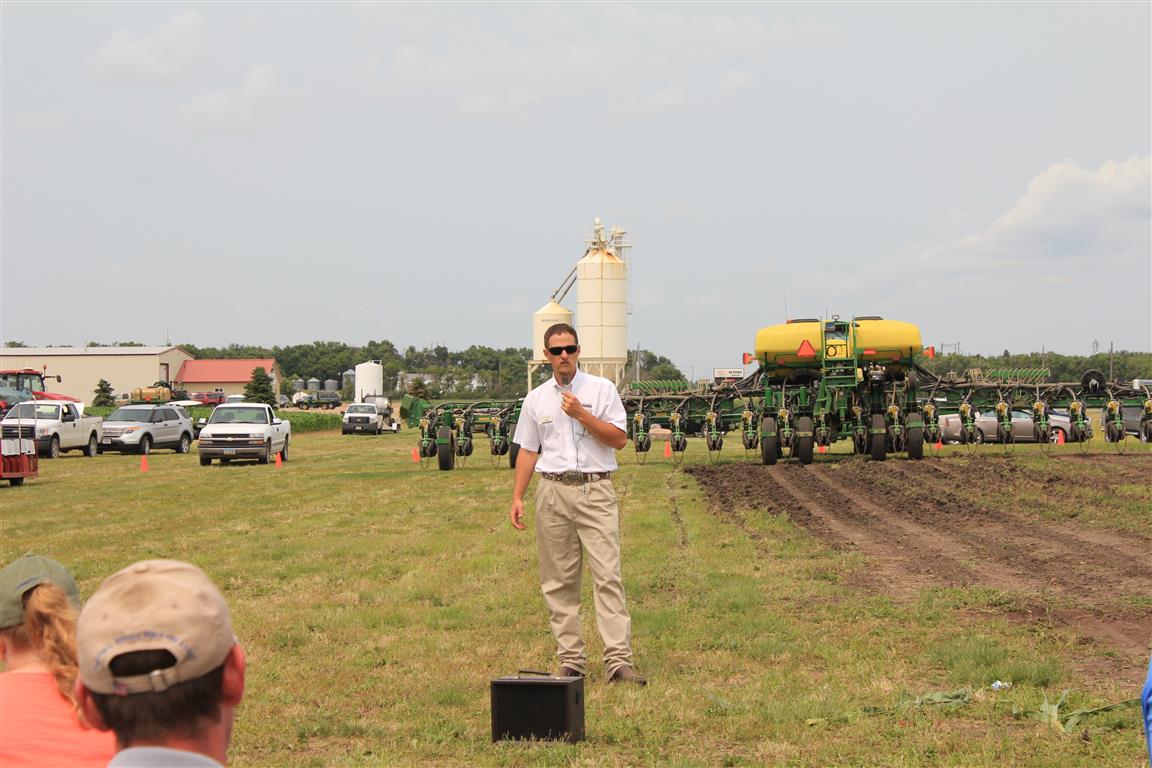 Troy McKown, Precision Planting.
---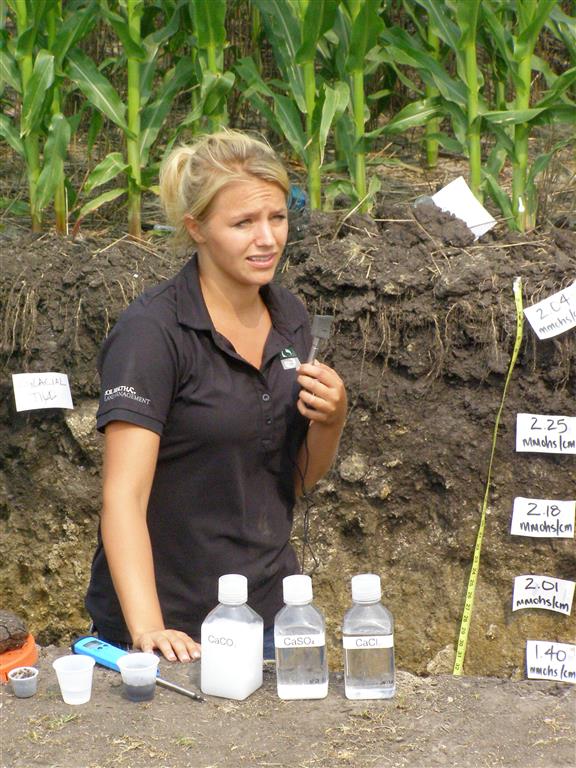 Chandra Heglund doing salinity talk.
---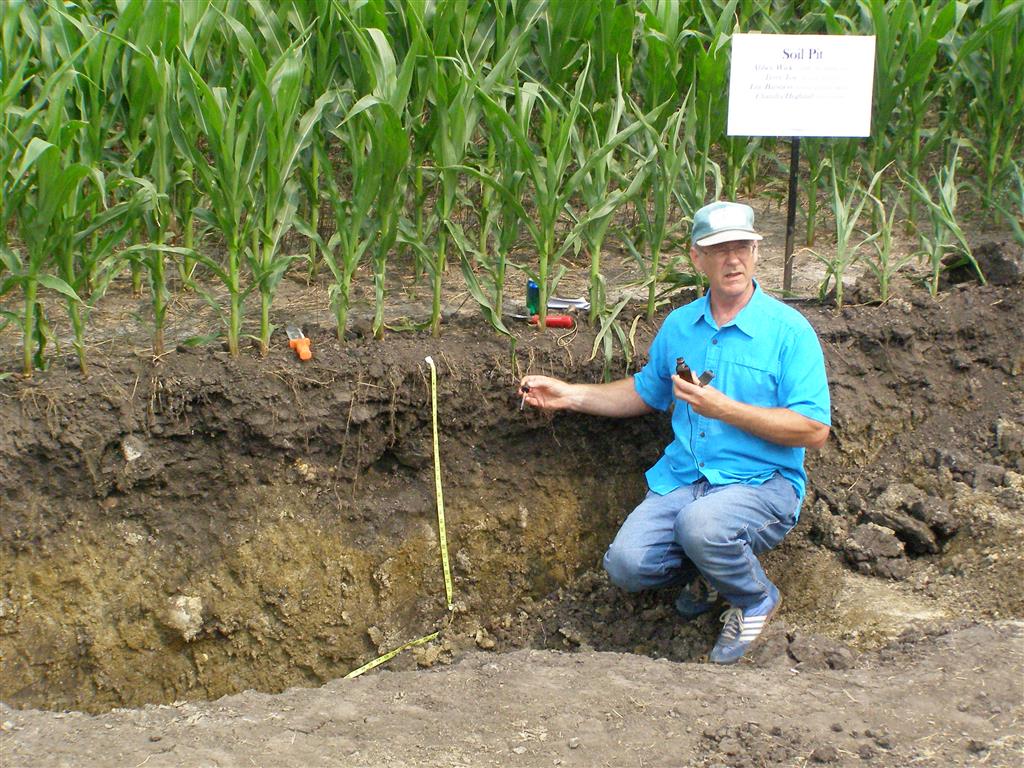 Dave Breker classifying soil.
---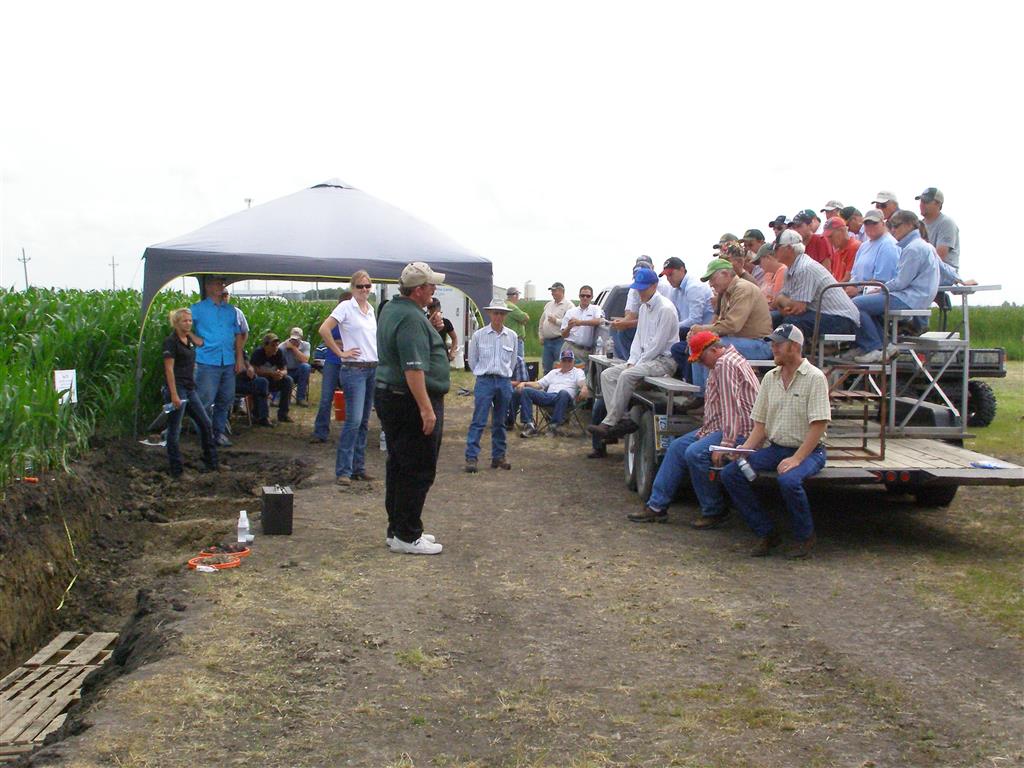 Terry Toy speaking on soil erosion.
---
Our 13th Annual field day was highlighted by talks from a diverse group of excellent speaks. Troy McKown of Precision Planting showed off the modifications made to a John Deere planter. The "Delta Force" option is particularly interesting to me for helping to do a better job planting in no-till and reduced tillage system. Troy is the go to man at precision planting for trouble shooting and analyzing planter performance. The soil pit was staffed by five speakers, Terry Toy, Chandra Heglund, Dave Breker, Eric Barsness, and Abbey Wick who covered erosion, soils, salinity, soil genesis, and soil health. Joel Ransom covered the wheat with showing off the variety/fungicide trials. Of particular note this year was scab in the winter wheat. We left the last stop and made a trip across the plots, stopping at the corn planted into alfalfa, which is the best looking corn on the plot, a soybean plot planted into volunteer winter wheat, and finally an existing switch grass plot planted to field peas. The field peas into switch grass is a Dwayne Beck idea I just had to try, which is not looking too bad at this point. We went back to Dakota Plains where we enjoyed a nice supper compliments of Titan Machinery of Lisbon and Lidgerwood and Northside Implement of Webster.
On Behalf of the CCSP board we extend a big thank you to all our sponsors and also to those of you attending and listening on the radio! Please feel free to call or stop by with any questions or comments.
Kelly Cooper
Quick Contact
8991 Hwy 32 Suite 2
Forman, ND 58032
View Map
Phone: 701-724-6226 Ext 3