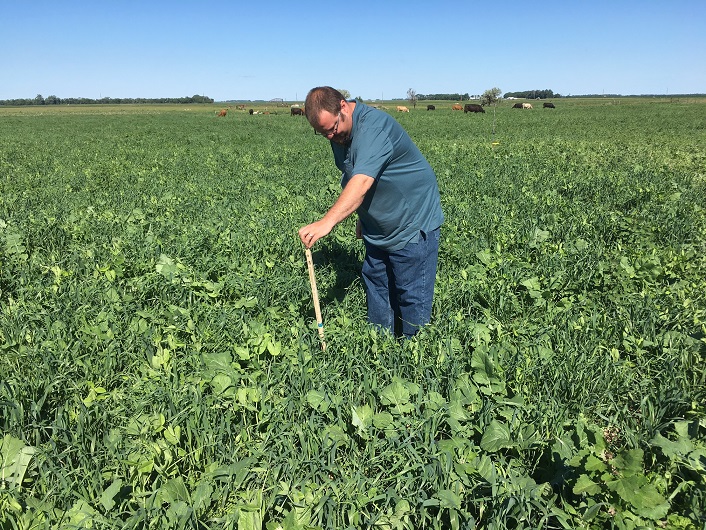 Manager update for June 23, 2017
Greetings,
We have had a lot going on this year! We have started a new project at Oakes North Dakota. We have a cooperator, Charnell Haak. Charnell has 70 head of cows with cropland and pasture just west of the Oakes irrigation research site. This is a very convenient location to work with as we go forth with working together with the research site at Oakes. We hope to work with the livestock and cover crops to continue finding ways to improve soil health and limit soil erosion.
We also have an addition to our work force. Matt Olson who worked out of the Wild Rice office a few years ago is back as the 319 coordinator and will be spending much of his time on CCSP projects. We are excited to have Matt on the team and look forward to his enthusiasm and putting it to work for conservation projects.
Just a little briefing on the cover crop project at Oakes. We planted a mix of barley, spring triticale, forage barley, oats, rape, Italian rye grass, and phaelia.
Have a great weekend!
Kelly Cooper
Farm Manager
Quick Contact
8991 Hwy 32 Suite 2
Forman, ND 58032
View Map
Phone: 701-724-6226 Ext 3