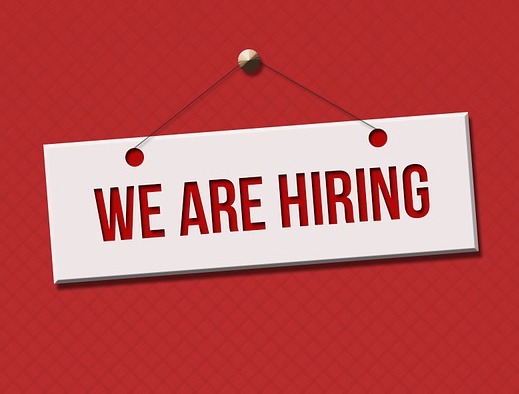 Now Hiring a District Technician
Position: Full-time, District Technician Benefits: Paid holidays, annual leave, sick leave, single member health insurance, retirement 3% match starting after 6 months.
Duties Include:
* Assist NRCS with delivery of Farm Bill programs to private landowners to create wildlife habitat & reduce soil erosion.
* Coordinate & Implement conservation tree plantings with weed barrier, conservation grass seedings, and shallow pipe plow rental.
* Sales of cover crop seed, grass seed, trees, & weed barrier.
* Oversee summer staff during tree planting season & collaborate with the work needing to be done with the Water Resource Board.
* Maintenance of all Wild Rice Conservation District equipment, high tunnel & tree shed.
* Assist with the Wild Rice SCD webpage & Facebook page.
Qualifications: Applicant must have a High School diploma or GED, possess a valid Driver's License, must be able to operate heavy machinery, & lift a minimum of 60lbs. Ag machinery experience is preferred, as well as computer knowledge. Ability to obtain a ND Commercial Pesticide Certificate. Great communication & organizational skills are a must.
Salary: $16-18.50/hour

Starting Date: Tentatively November 2nd, 2020
Last Day to Apply: October 7th, 2020
Apply: Applications can be downloaded here or emailed by calling the office at 701-724-3247 as our doors are locked to the public.
Applications are to be mailed or emailed only.
Email to: leslie.brezicka@nd.nacdnet.net
Wild Rice Soil Conservation District
8991 Hwy 32 Suite 2
Forman, ND 58032
The Wild Rice Soil Conservation is an Equal Opportunity Employer. Candidates will be considered without discrimination to race, color, creed, religion, and national origin, and sex, marital status with regard to public assistance, disability, sexual orientation, or age.
Quick Contact
8991 Hwy 32 Suite 2
Forman, ND 58032
View Map
Phone: 701-724-6226 Ext 3