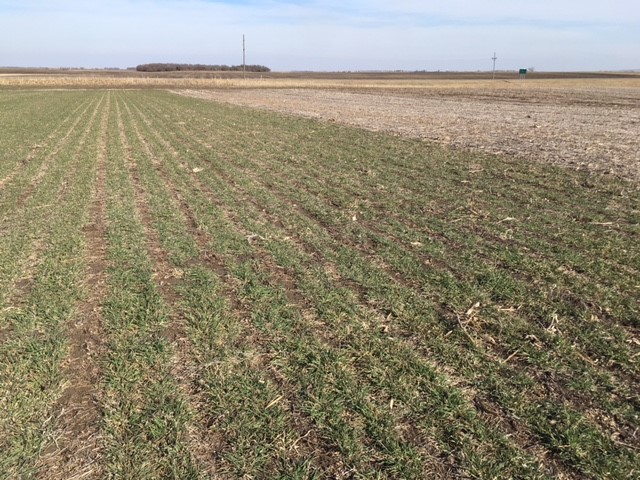 Manager Update April 12, 2017
Hi All,
Things are coming to life once again, it is spring! The Dylan rye we planted last fall is looking good at Forman. Dylan is the new variety released from the Carrington Research Extension Center of NDSU. Click Dylan to go to the Carrington site for more information.
We hope to get planting in the next week to 10 days. Conditions are looking very nice at the moment but the forecast looks cool but seasonable. A few more days to get prepared!
Kelly Cooper
CCSP Farm Manager
Quick Contact
8991 Hwy 32 Suite 2
Forman, ND 58032
View Map
Phone: 701-724-6226 Ext 3