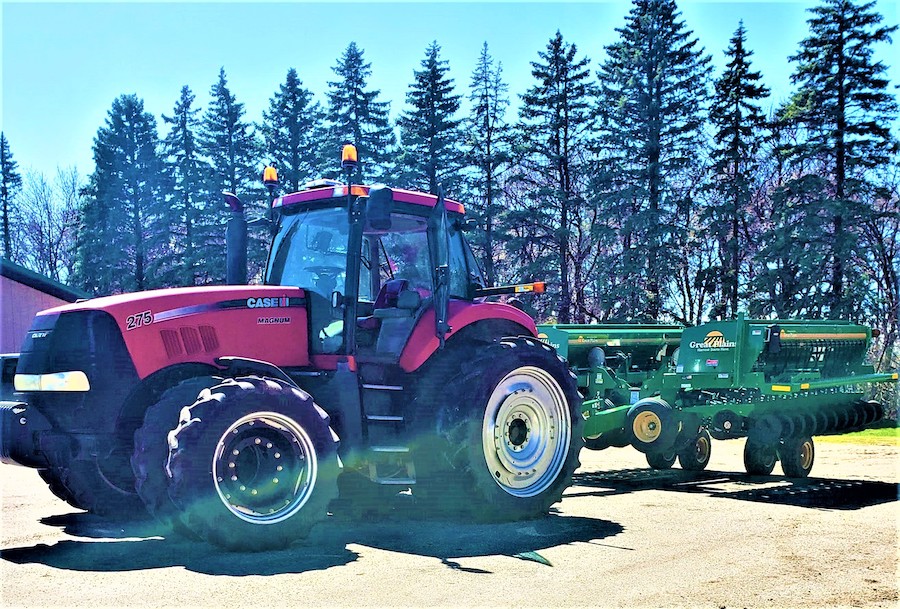 Brand New Great Plains 26' Min-Till Drill Available for Rent!
The Wild Rice Soil Conservation District has a brand new Great Plains 26' Min-Till Drill available for rent beginning today. This is a 2-section drill, meaning it folds up for easy transport. Other features include a 7 ½ Inch Space with 3x13 Inch Press Wheel, agitator in the main seed box, small seeds box, and Point Row Clutch to shut of a side to only seed 13' at a time. The goal of the district with this drill is to help provide Sargent County farmers with a piece of equipment to seed grass, cover crops, and forage while still delivering minimal soil disturbance.

The district also rents a tractor to go with the drill and/or an operator if the field season is getting too busy to get the work done yourself. Contact us at (701) 724-6226 ext 3. for more information.
Quick Contact
8991 Hwy 32 Suite 2
Forman, ND 58032
View Map
Phone: 701-724-6226 Ext 3